Constructor made its debut at LEARNTEC, the renowned international trade fair for digital learning. Celebrating its 30th anniversary, LEARNTEC 2023 attracted over 13,500 visitors to Karlsruhe, Germany from May 23-25, 2023.
Bild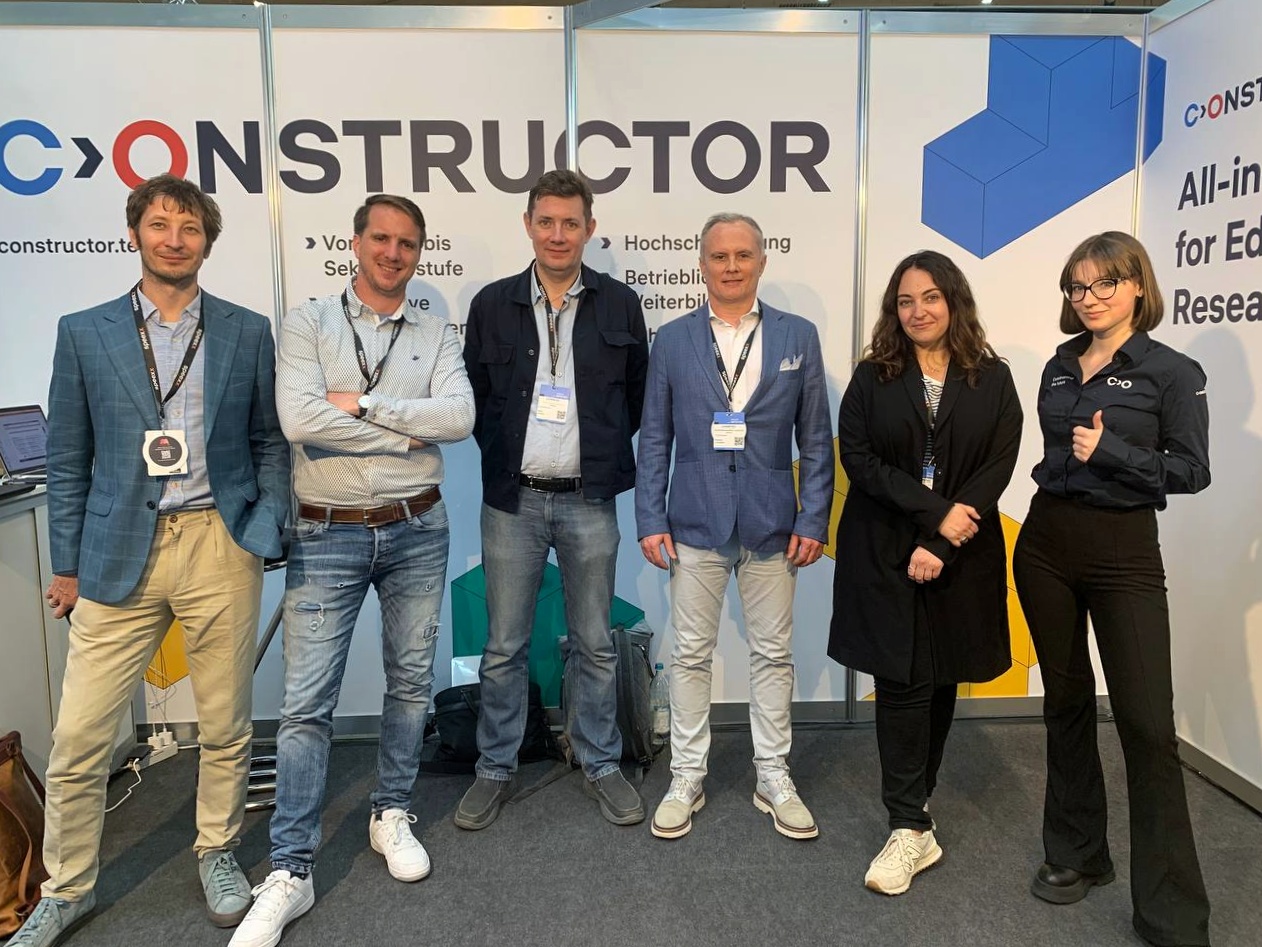 Among the many Learning Management System (LMS) booths, Constructor's all-in-one platform stood out and captured the interest of numerous attendees. Throughout the three-day event, the Constructor team engaged with hundreds of participants, guiding them through product demonstrations for a range of solutions such as Virtual Lab, LMS, Proctor, Research platform, Grafari, and Calcularis that address the different learning stages of the lifelong learning journey.
Christian Vögeli, GM for Schools at Constructor gave a presentation entitled "Relief for teachers thanks to intelligent digitization - an example based on Grafari and Calcularis." He explained how intelligent digitization can alleviate the strain on teachers and help learners succeed, particularly in areas such as spelling and mathematics, by offering scientifically tested programs that provide individualized support and pedagogical value.
Bild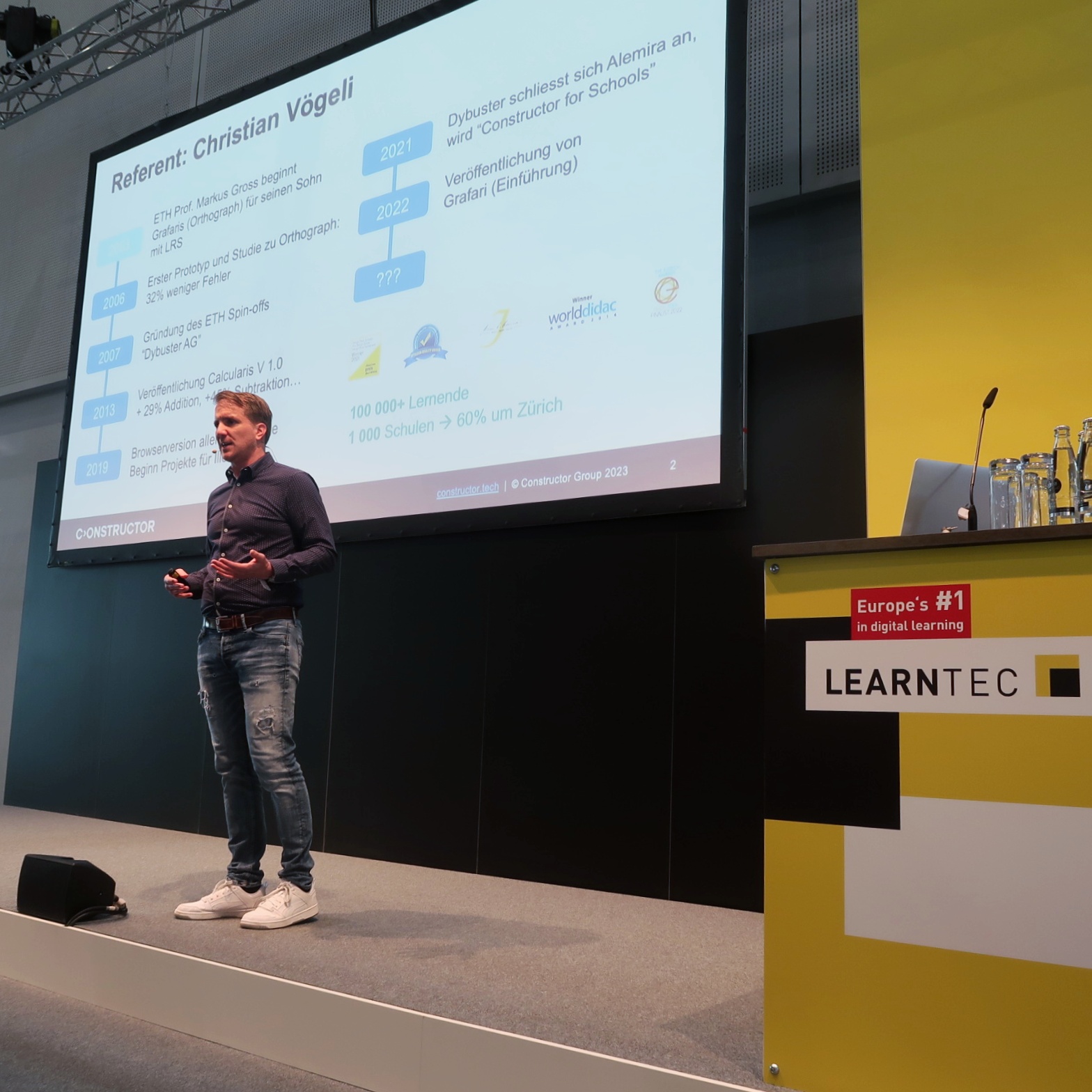 Constructor's successful participation at Learntec 2023 highlights its commitment to empowering educators and learners with cutting-edge technologies and contributing to the ongoing advancement of the digital learning experience.