Constructor School is designed to allow children to practice reading and math independently. Grafari (Orthograph) and Calcularis guide the user through a series of learning games that increase with difficulty according to a child's progress and learning needs. The software has also been shown to help all children improve their spelling and math skills.
However, the software is not designed to replace teachers or therapists. Teachers and parents are essential guides on a child's learning path. To give those guides the best possible overview of a student's progress, we include School Coach with every school and home license of our software.
Grafari (Orthograph) Coach and Calcularis Coach give parents in-depth feedback on how often their child has used the software and how long each session has lasted. Reports include which words or math problems have been practiced and which still pose difficulties. Statistics predict error probabilities. The modules feature in Grafari (Orthograph) Coach allows parents to create lists of words tailored to their child's practice needs.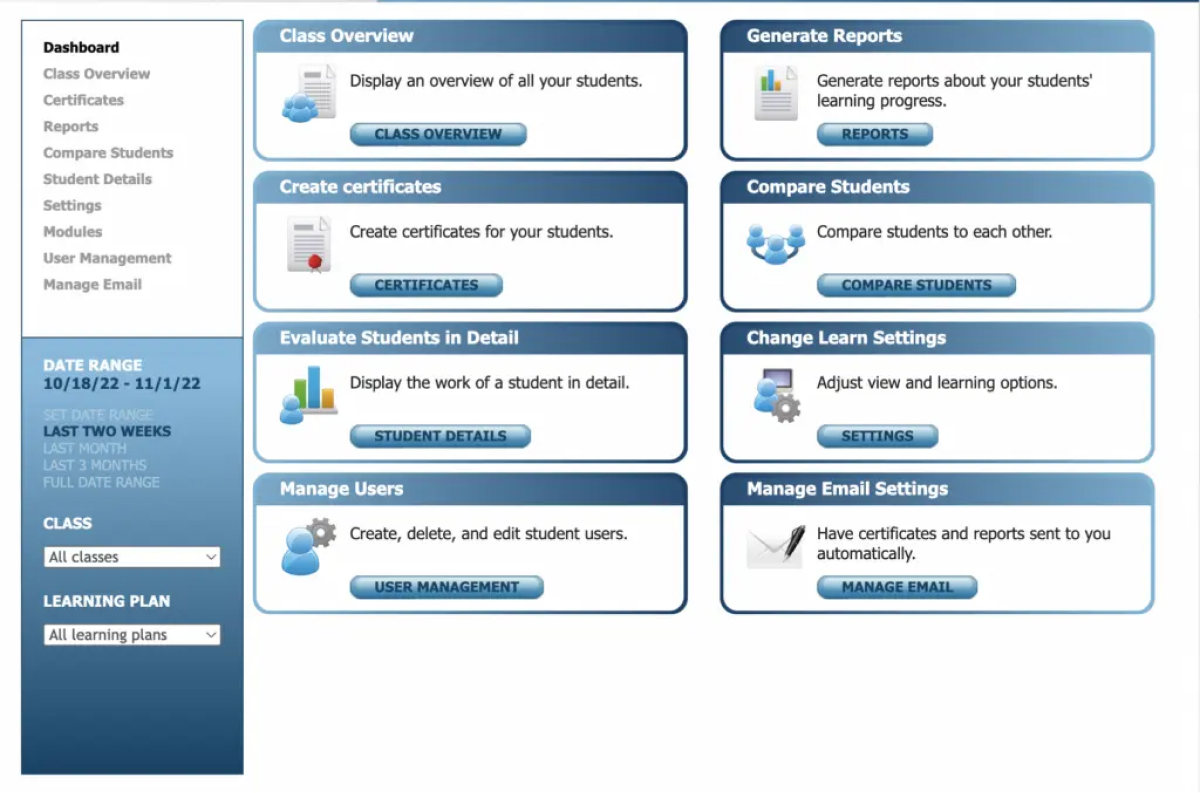 Teachers and specialists can use the analytics in School Coach to track an entire classroom's progress, compare how students are doing, and create individual reports. They have a quick overview of which students are developing what skills and information on the length and frequency of the practice sessions. This detailed feedback can supplement a teacher's other instruction or aid in dyslexia or dyscalculia intervention programs.