100,000 children have benefited from our evidence based math program
training sessions per week
How Calcularis helps tackle every child's math learning challenges
Personalized learning activities for every type of learner, helping children achieve the greatest results.
Number sense
Trains number processing with 20 exercises for quantitative, verbal, symbolic, and spatial representation.
Arithmetic operations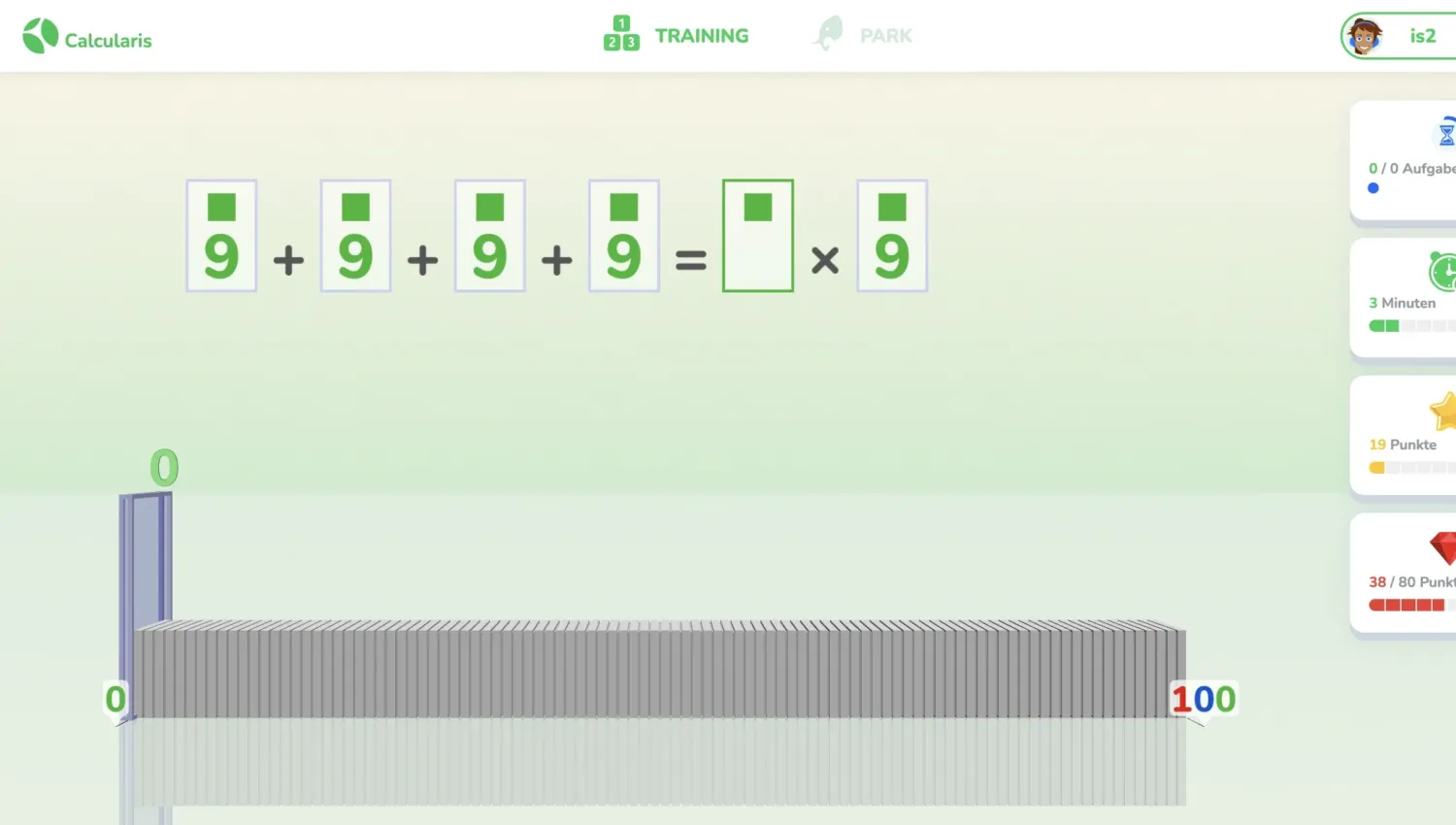 Helps master basic arithmetic skills with 25 exercises, linked to numerical understanding.
Motivational rewards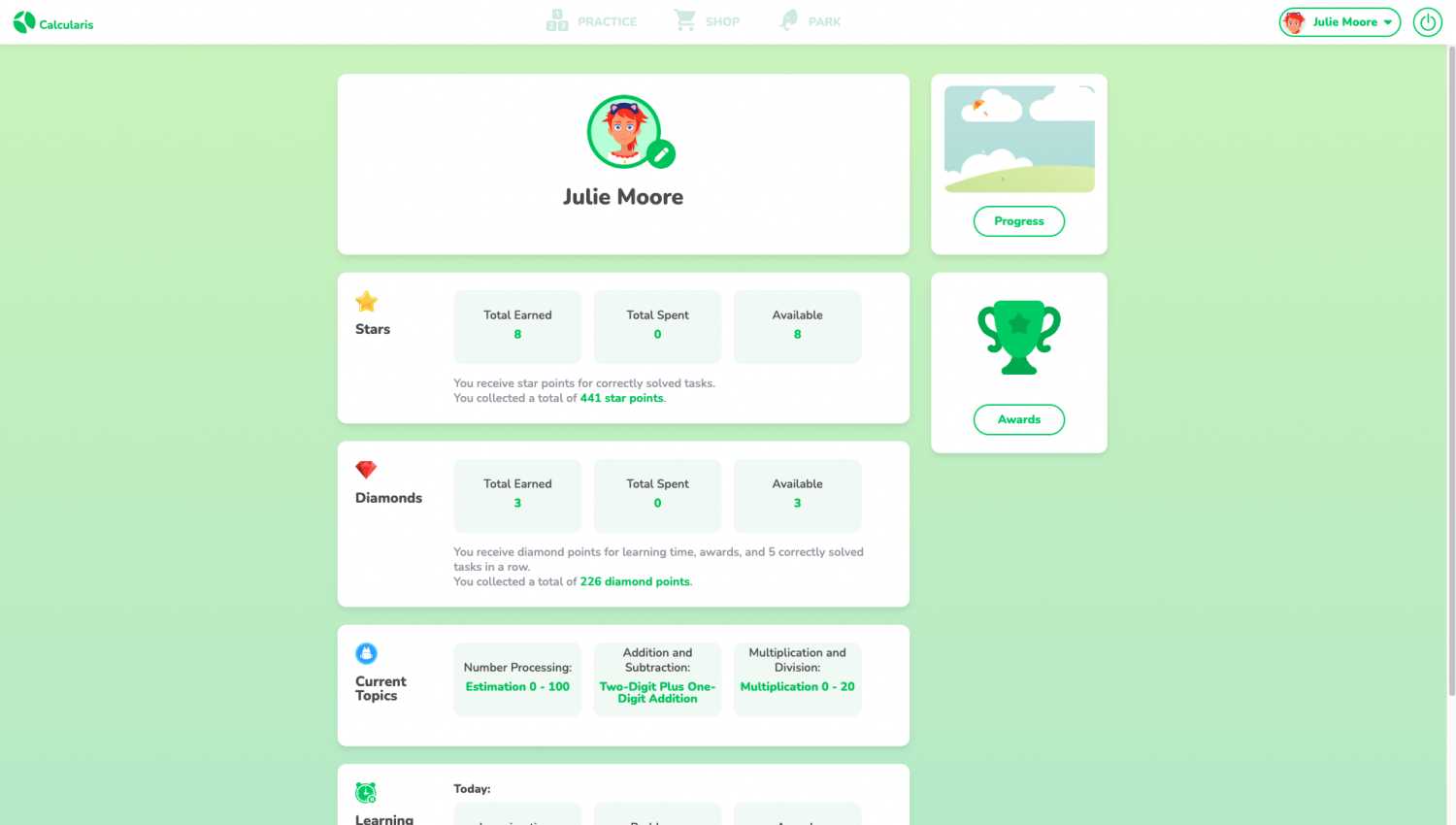 Allows children who struggle with math to gain stars and diamonds as quickly as faster learners so that they are not de-motivated by their classmates' progress.
Unlimited and personalized learning progress
Making self-paced learning a reality, our game-based approach engages children and helps parents see real learning outcomes. 
Maximize your child's potential with our game-based approach to learning.
Image

Image

Image

Image

Image

Image

Image

Image

Image

Leaders transforming the educational landscape
Individually tailored training 
For kids from 6 to 10 years old 
Proven effective, including for people with learning difficulties 
30% fewer errors in just 12 weeks
Image