Video generation tool for education

Create compelling lectures, corporate training or marketing videos
Cut video production time by 90%
Bild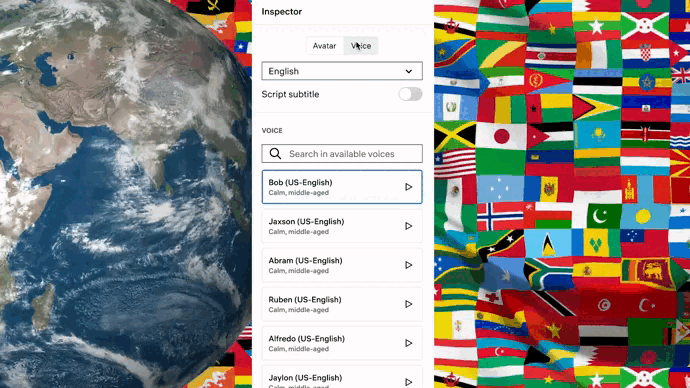 140+ languages 
& 440+ voices
Bild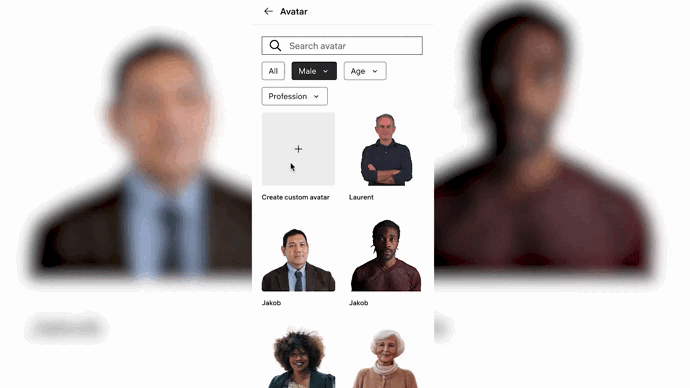 20+ ready-to-use avatars
Bild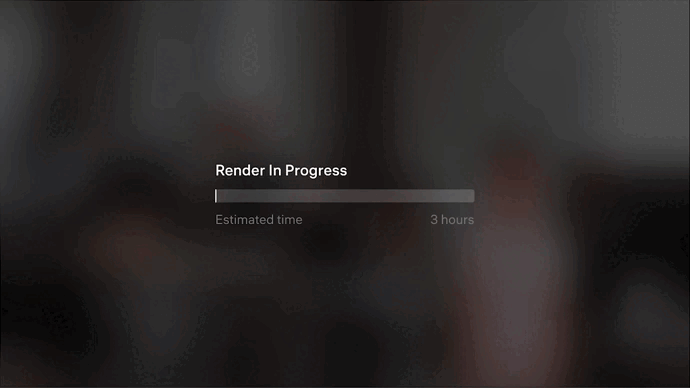 No post 
production
Professional videos 10 times faster
Lectures & E-learning
Create video lectures and e-learning materials for educational institutions and integrate it into your LMS
Product demo
Develop effortless product demonstrations for presentations and promotions
Marketing
Produce social media and campaign materials to promote products and services to your target audience
On boarding & training
Create short onboarding and training videos for customers and employees to facilitate a smoother transition into your organization
Use your voice and appearance
 
Add gestures for better engagement
 
Translate to multiple languages and combine with your voice
 
Image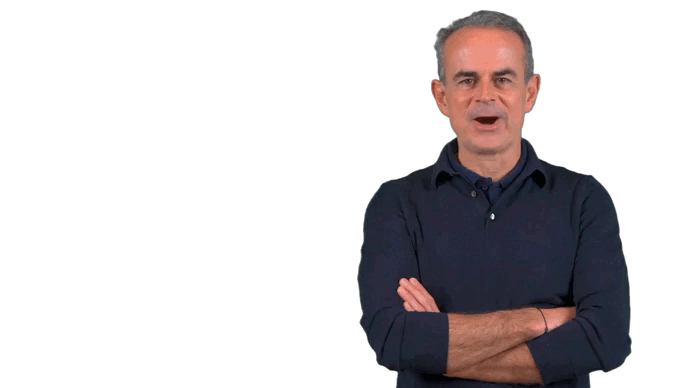 Choose ready-to-use avatars
20+ diverse avatars 
 
140+ languages and 440+ voice options 
 
 Pair avatars with gestures for better engagement
Image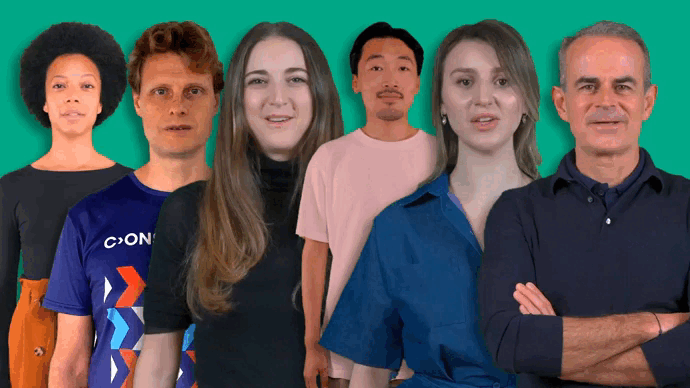 Bild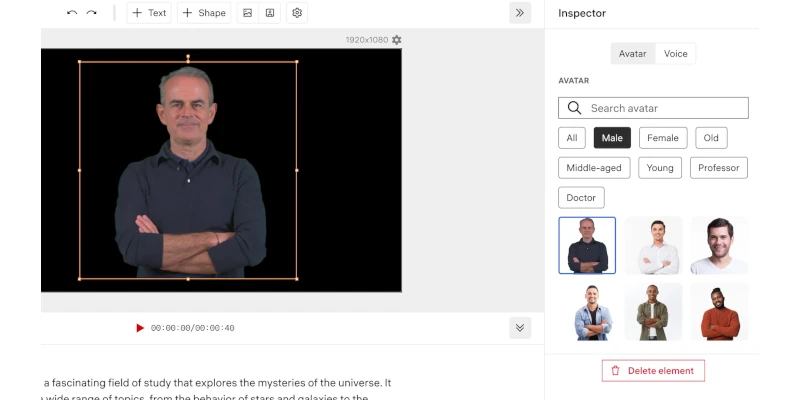 1. Pick an avatar
Bild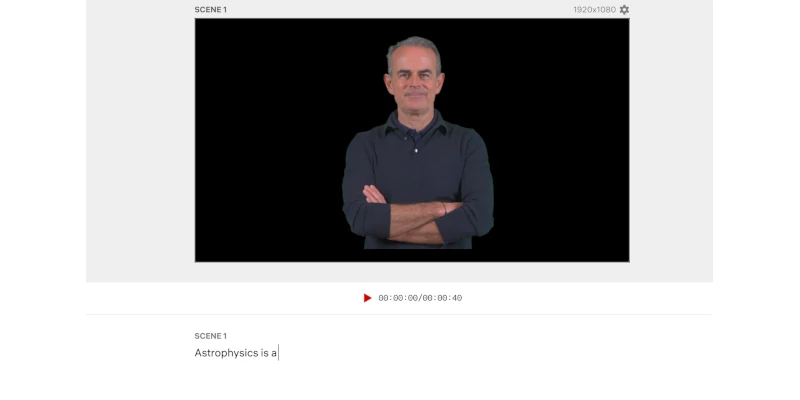 2. Add 
script
Bild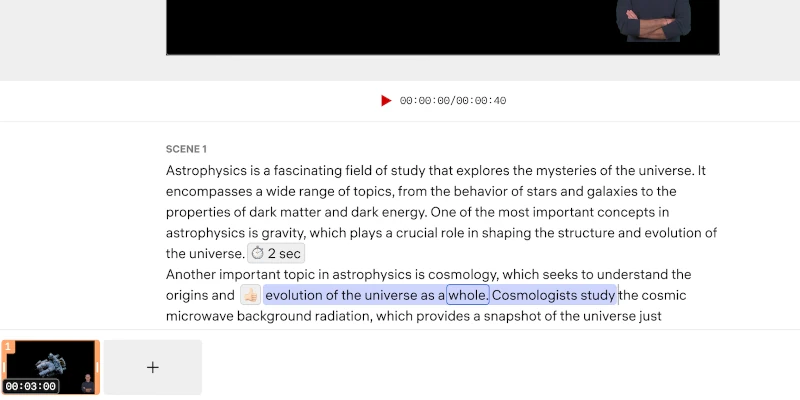 3. Select gestures
Bild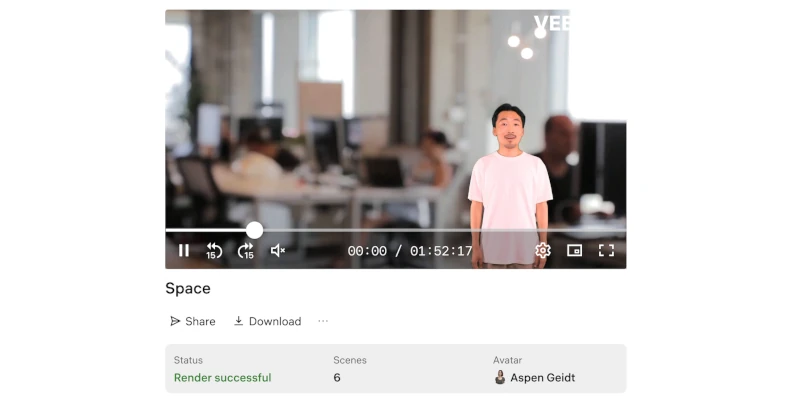 4. Generate video
Edit your videos by adjusting your avatar's position and combining media, text, shapes from our library.
Import your files
Import PDFs, PPTX, videos or images.
Media libraries
Select from a multitude of images 
and videos to improve your storytelling
Automatic subtitles
Enhance accessibility with our automatic subtitle feature 
Scene templates & transitions
Simplify your content creation process 
with readily available scene templates 
and swift transition options
Preview and export
Preview, export videos in multiple formats, and share them on social media.
 
No difference between human-made and AI generated videos
97%
efficacy in enhancing viewers' information retention
90%
audience respond 
to AI generated videos positively
 
Is Constructor Avatar technology safe and secure to use?
Constructor avatar technology is supported by Acronis, a renowned leader in data storage and protection. Therefore, utilizing it ensures a high level of safety and security.
Do I need technical skills to create avatar videos?
Constructor Avatar Technology is exceptionally user-friendly, requiring no coding or video editing expertise. It offers a seamless experience for users of all backgrounds, making it accessible and hassle-free.
How straightforward is the process of crafting an avatar?
Crafting a personalized avatar is made effortless with our professional services team. You can comfortably participate from your home as they provide step-by-step guidance online. The process involves setting up your phone camera, following provided scripts, and typically concludes within an hour when instructions are followed accurately.
Are avatar videos suitable for educational purposes?
Yes, avatar videos can be highly effective for educational purposes. They can simplify complex topics, engage students through interactive characters, and offer multilingual support for diverse audiences.
How seamless is the process of presenting using an avatar?
After generating your avatar video, effortlessly incorporate it into your Learning Management System (LMS), leverage online conferencing platforms like Zoom for presentations, or play the video using standard video players on your laptop or PC.