How does Constructor Grafari (Orthograph) make learning playful and engaging?
The multi-sensory elements of the playful interface facilitate the mapping of spoken language to written language and vice versa. Grafari (orthograph) continuously analyzes learners' behavior and provides personalized exercises that consider individual learning speeds and error patterns. As a result, learners are able to independently develop their spelling skills and are rewarded for their learning success.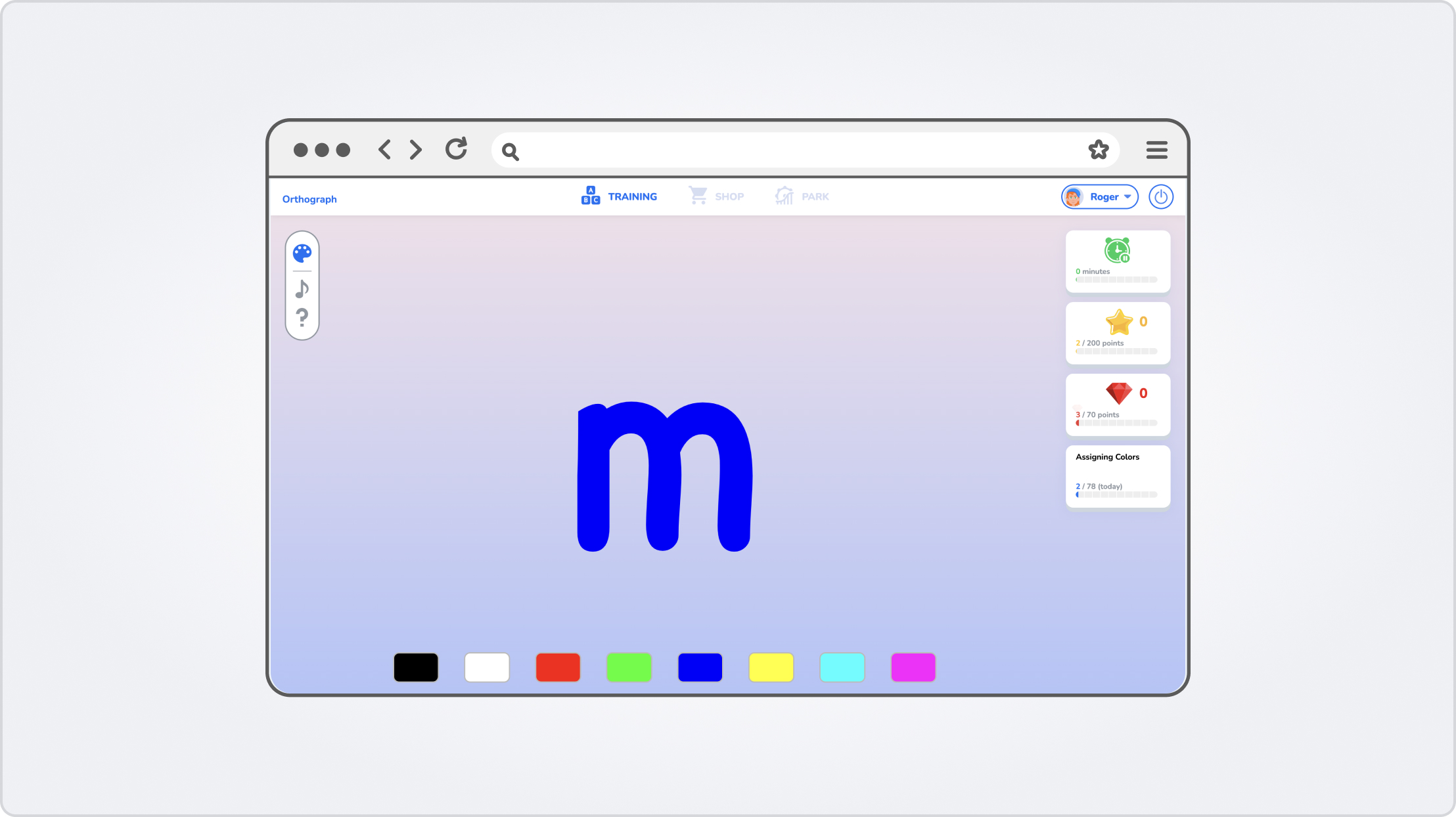 Colour matching tasks
Includes a letter-color matching feature that helps learners practice associating sounds with letters and recognizing spelling patterns.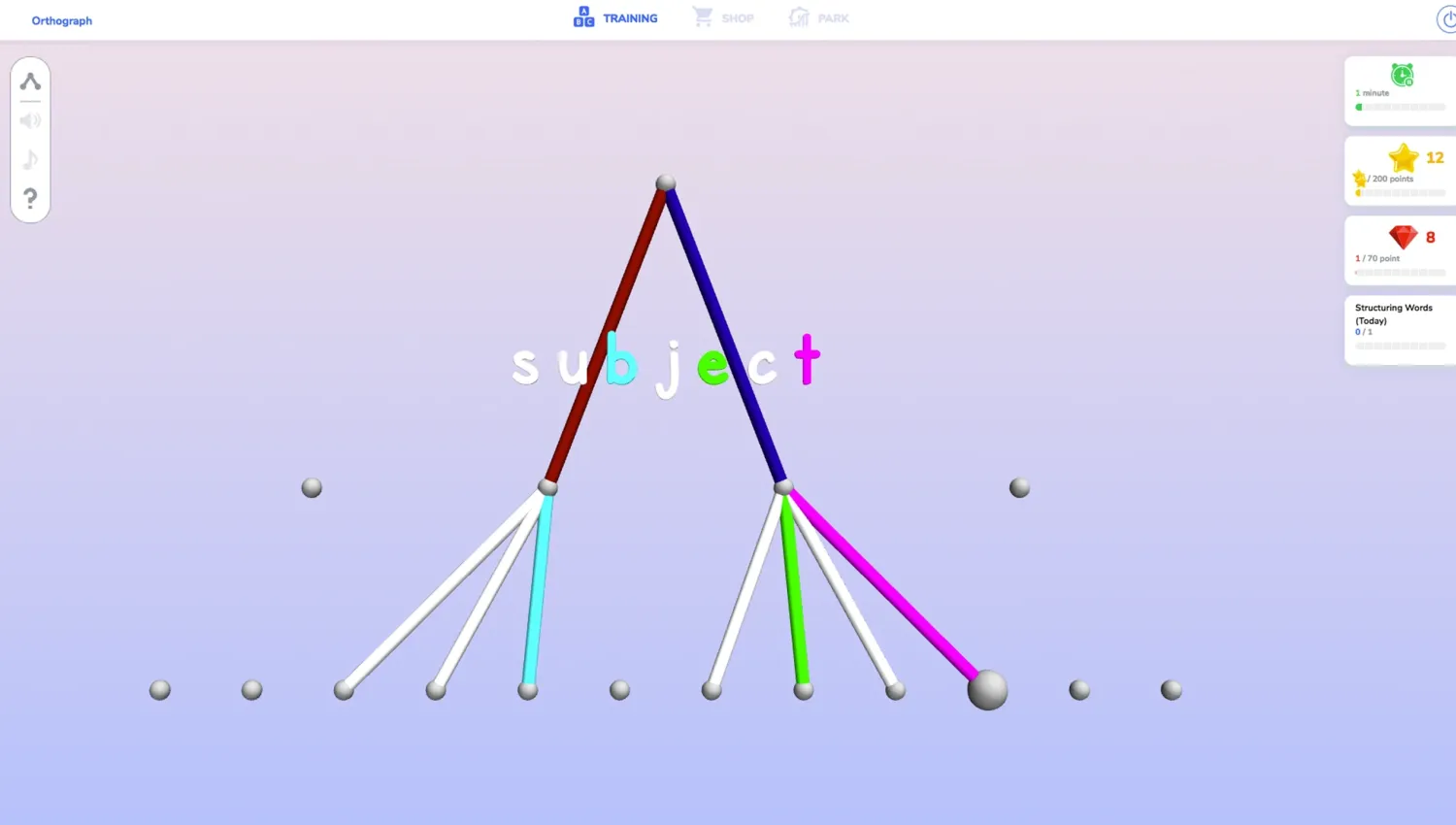 Word structure games
Encourages learners to practice breaking down words into smaller units (syllables). Words can be processed more easily in smaller units.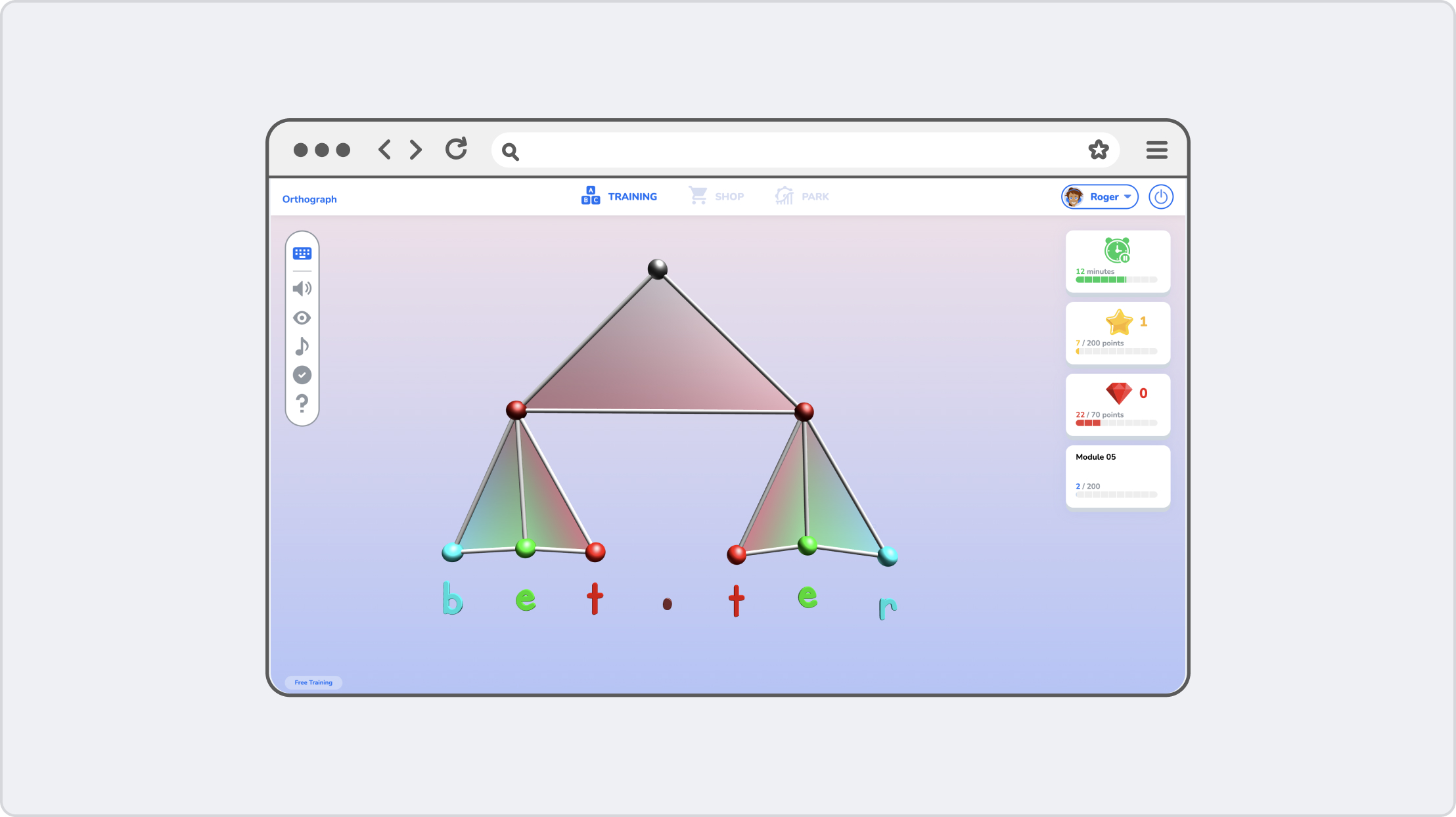 Spelling games
Engages learners to transcribe dictated words by incorporating colors, shapes, tones, and structures. The system offers automatic tips for self-correction, enhancing the learning experience.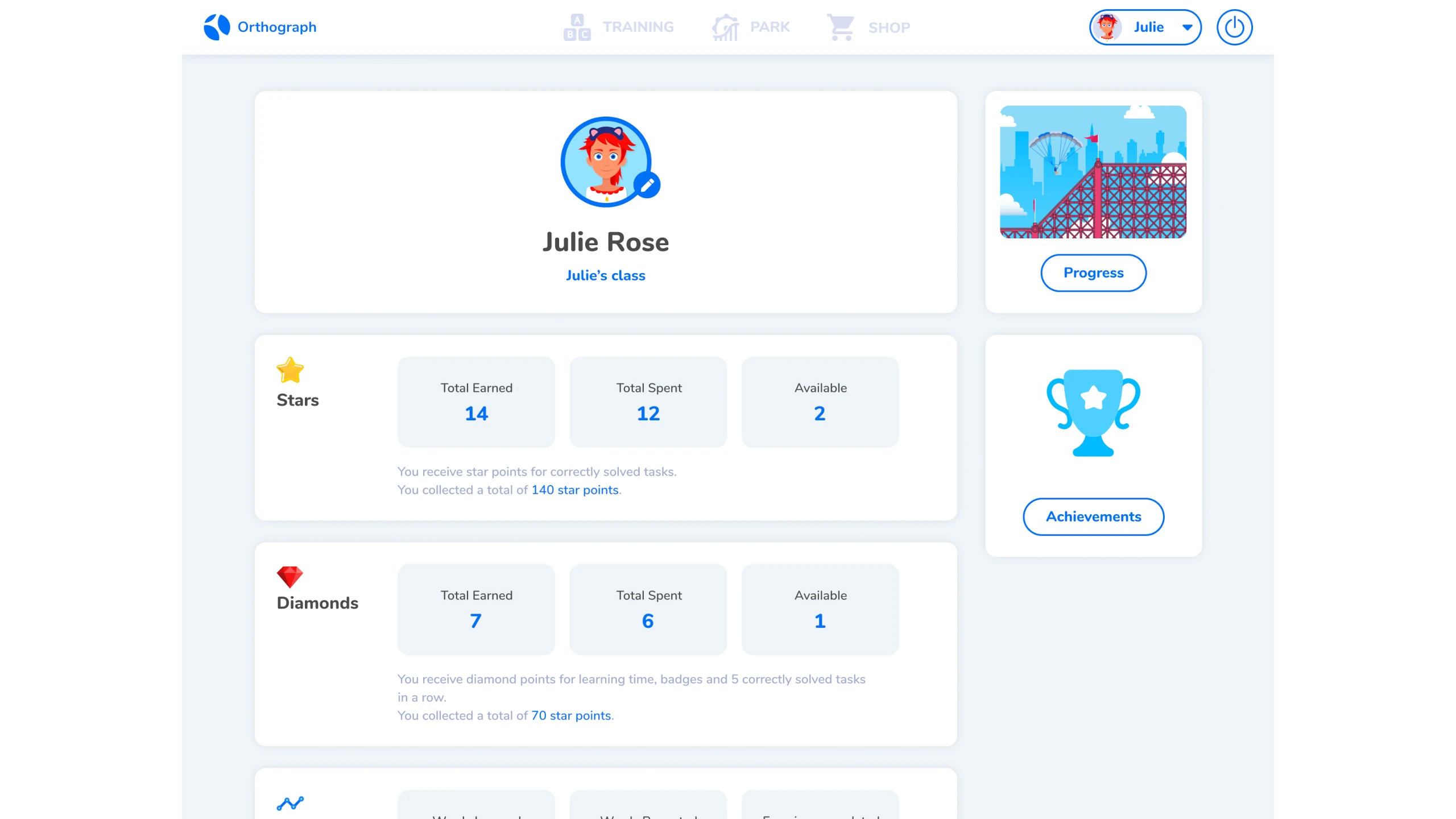 Reward system
Allows learners to collect stars and diamonds during their progress, which they can use to buy attractions in the amusement park.
100,000+ children benefited from the evidence-based spelling program
Discover the effectiveness of an award-winning approach
The program's innovative and multi-sensory approach facilitates effective spelling mastery, even for children with LRS/dyslexia. Simultaneously, children without learning difficulties advance through the exercises more swiftly. Grafari (orthograph) incorporates over 8,000 words of essential vocabulary, aligning with the curriculum of multiple federal states and providing practicality in foreign language learning as well.
Get started with Grafari (Orthograph) at home
Help your child improve their literacy skills with Grafari (Orthograph) at home
Bild

Bild

Bild

Bild

Bild

Bild

Bild

Bild

Bild

Parents changing educational landscape
Grafari (Orthograph) [English, US]
An online spelling application for ages 6+, that helps improve reading and writing skills by up to 30% by engaging multiple senses.