How does Constructor Grafari (Orthograph) make learning fun and effective?
The multi-sensory elements of the playful interface facilitate the mapping of spoken language to written language and vice versa. Grafari (orthograph) continuously analyzes learners' behavior and provides personalized exercises that consider individual learning speeds and error patterns. As a result, learners are able to independently develop their spelling skills and are rewarded for their learning success.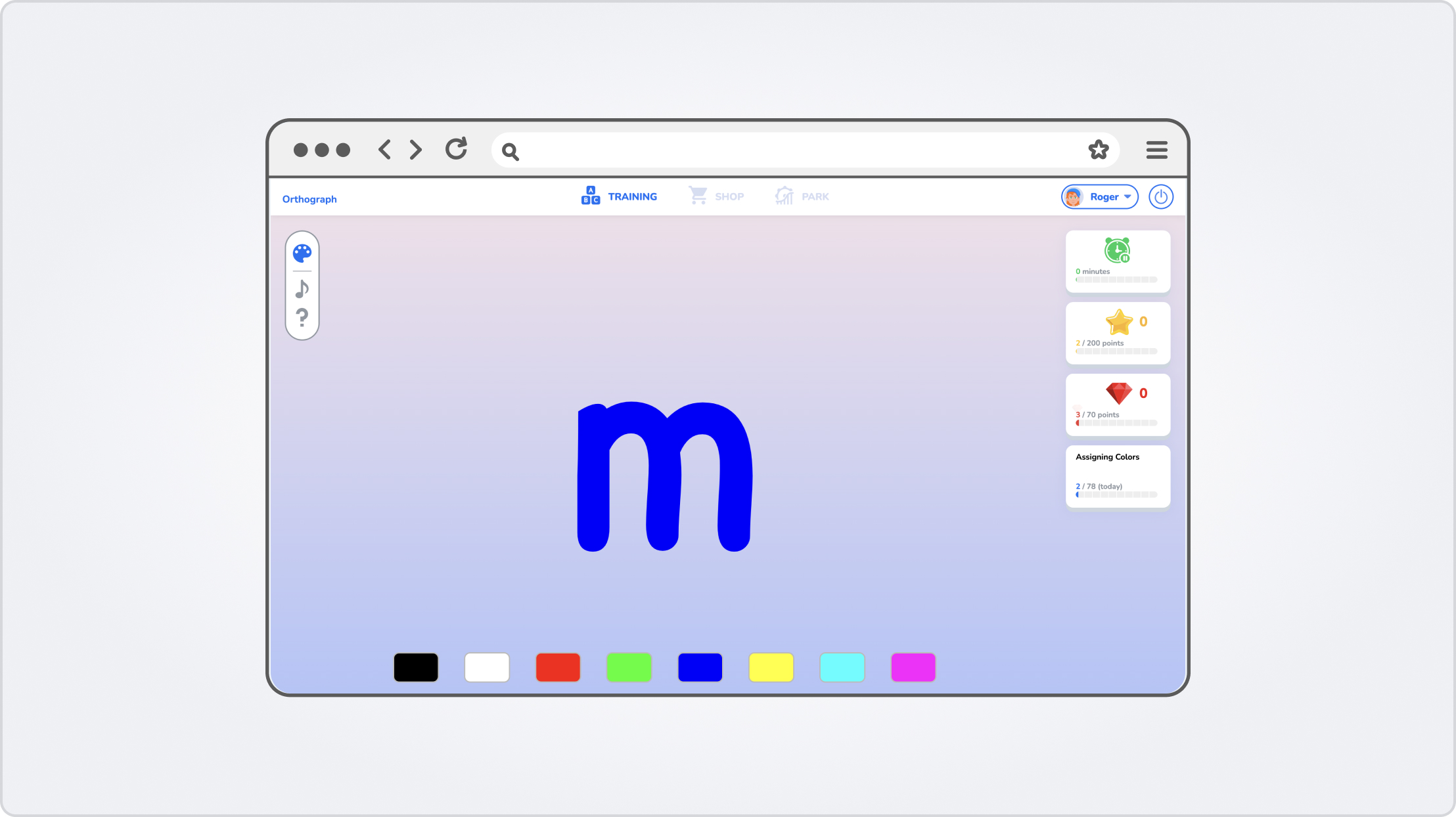 Colour matching tasks
Includes a letter-color matching feature that helps learners practice associating sounds with letters and recognizing spelling patterns.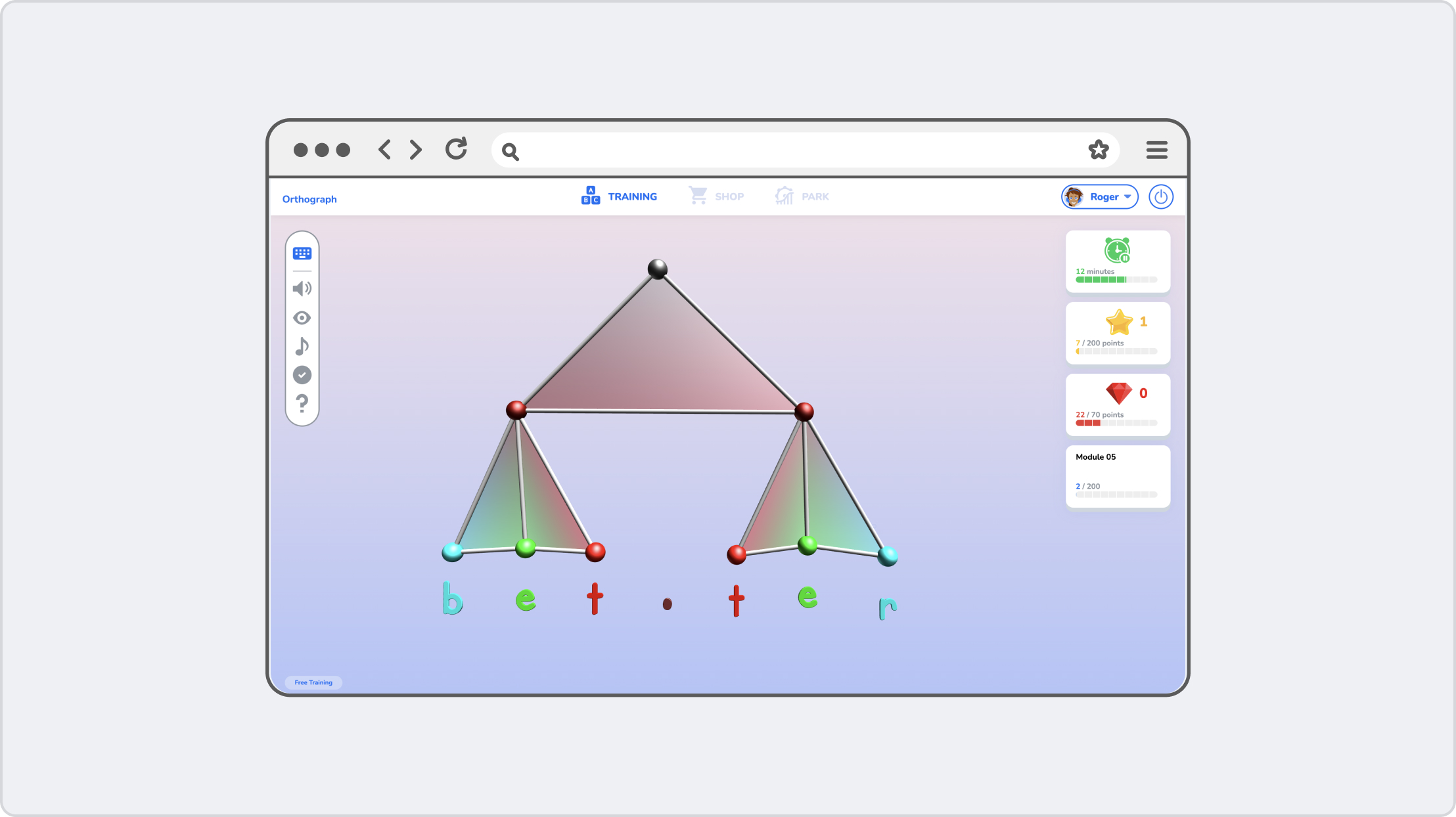 Spelling games
Engages learners to transcribe dictated words by incorporating colors, shapes, tones, and structures. The system offers automatic tips for self-correction, enhancing the learning experience.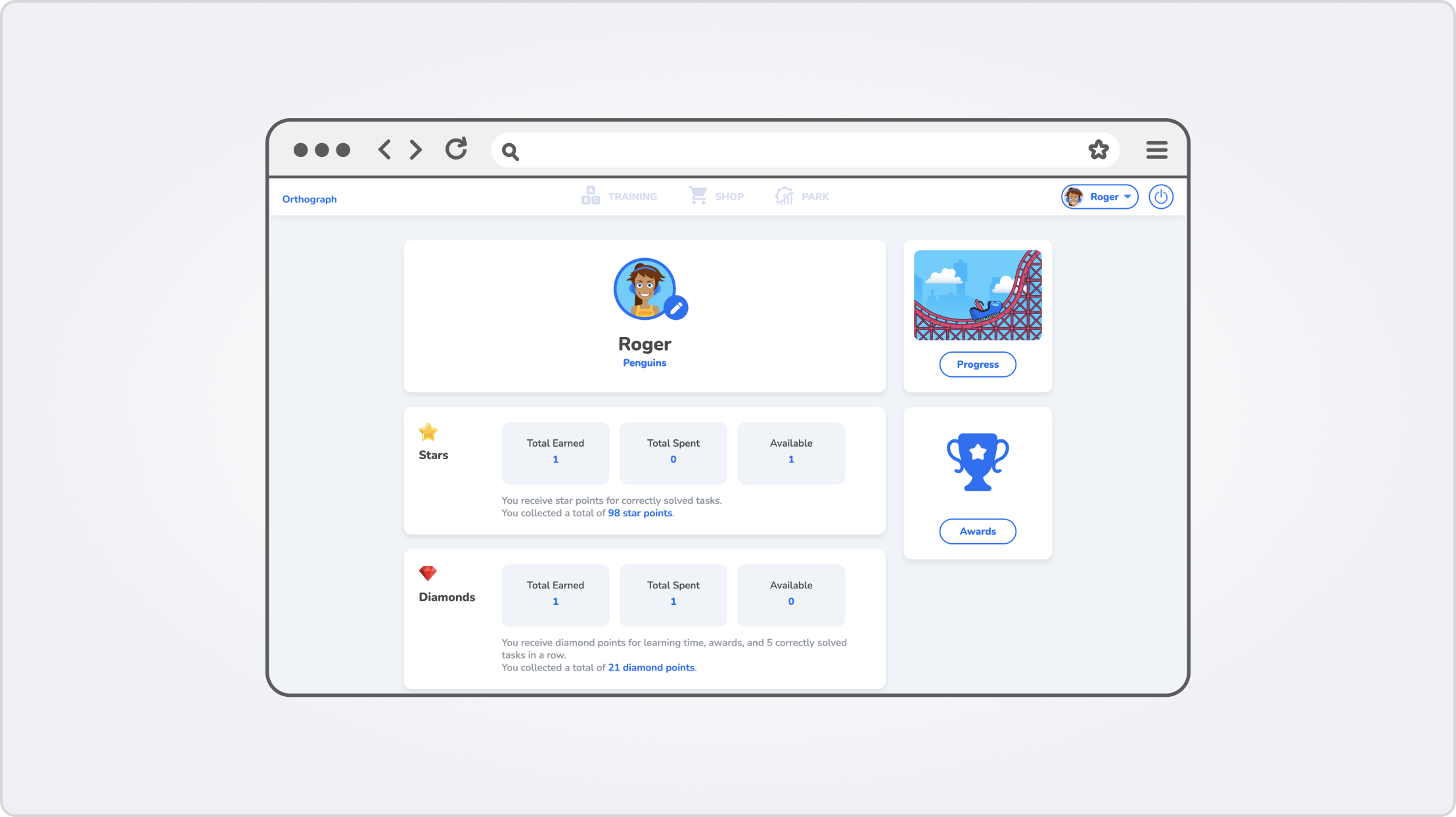 Reward system
Allows learners to collect stars and diamonds during their progress, which they can use to buy attractions in the amusement park.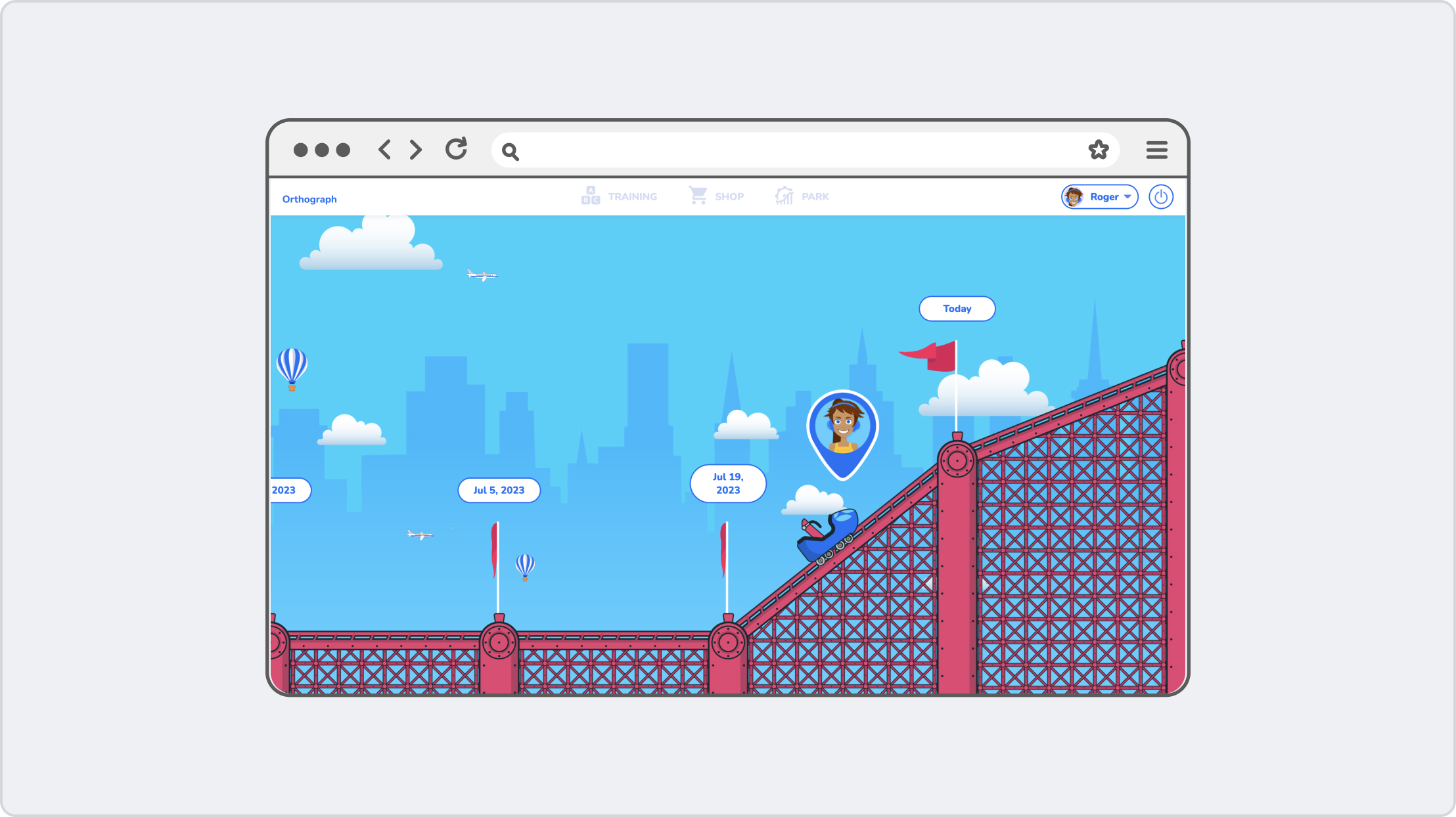 Progress indicator
Inspires learners to see their own progress related to themselves. This increases motivation and makes it possible to reflect on one's own learning.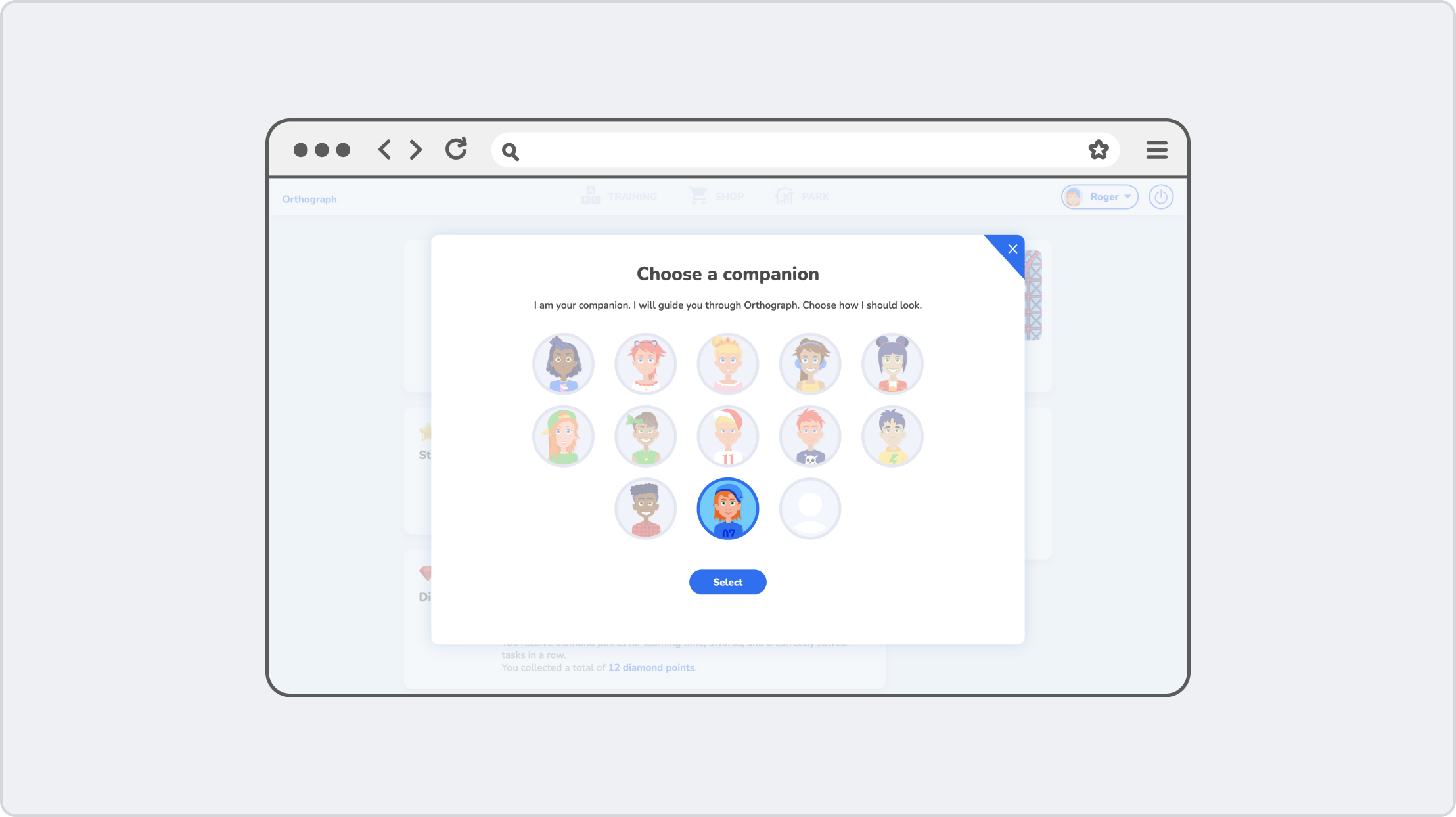 Personal companion
Chosen companion can guide the learners through the software explaining various tasks and exercises.
100,000+ children benefited from the evidence-based spelling program
Making independent learning a reality
Supports teachers in the classroom, intervention, or therapeutic settings to assist individual students by automatically adapting to their unique learning needs. By offering personalized support that aligns with each learner's abilities, Grafari (Orthograph) effectively enhances their motivation.
Get started with Grafari in schools
Our teachers and experts will support you in using Grafari (orthograph). 
Contact us if you have any questions or would like to discuss specific needs.
Bild

Bild

Bild

Bild

Bild

Bild

Bild

Bild

Bild

The efficacy of Grafari (Orthograph) has been scientifically proven through joint research with leading universities and multiple peer-reviewed studies.
Bild

Bild

Bild

Bild

Leaders transforming the educational landscape