Overview
Default exam proctoring settings in Moodle plugin
Added photo quality filtering in the Archives section
Updated candidate chat
Default settings for user groups in the Moodle plugin
Additional improvements
What's new?
Default exam proctoring settings in the Moodle Plugin
You won't have to change proctoring settings for each exam now that you can set the default proctoring settings. Here's how to do it with the latest plugin version:
Log in to Moodle as admin
Go to Dashboard > Site administration > Plugins > Availability restrictions > Proctor by Constructor
Click on Default proctoring settings and choose the parameters that will be applied to each proctored exam you create:
Save changes. If you wish to apply custom settings to a quiz, set them when you add the Proctor by Constructor restriction to the exam.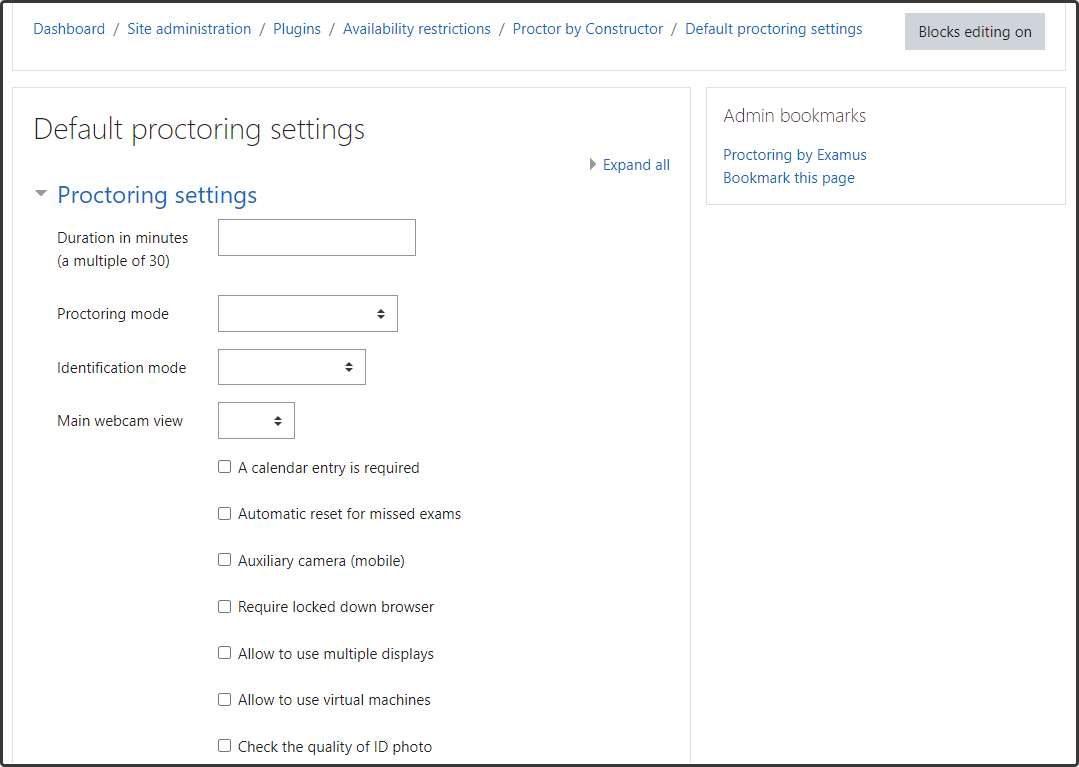 Added photo quality filtering to the Archives section.
We've added a document quality check that allows the user to understand that the quality of their photo isn't optimal and suggests that they take it again. If the user is unable to achieve better quality, they can skip this step and keep the photo as is.
For a more flexible video search on the Archive page, a new "Any photo quality" filter has been added, allowing you to filter videos according to photo quality status: Ok, Bad and Unknown.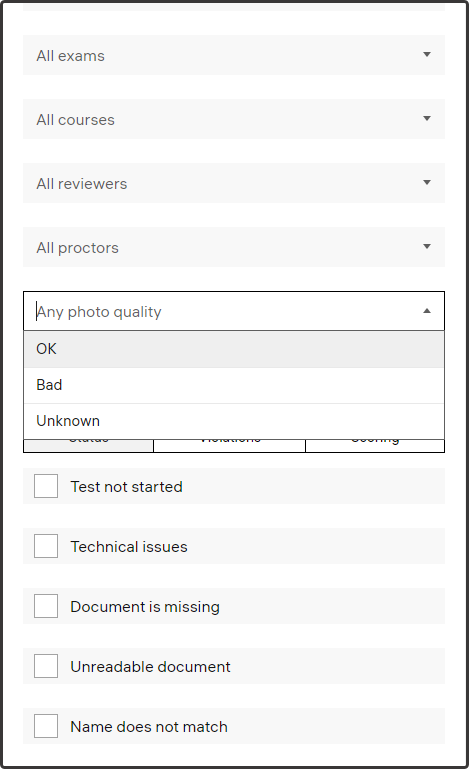 Updated candidate chat
We've modified the chat behavior in the candidate proctoring application.
The chat window can now be moved around the screen to avoid obscuring important elements of the interface.
We've added the ability to send images in the chat.
We've improved the reception of candidate messages. When a new message is received, the chat opens automatically and displays the new message.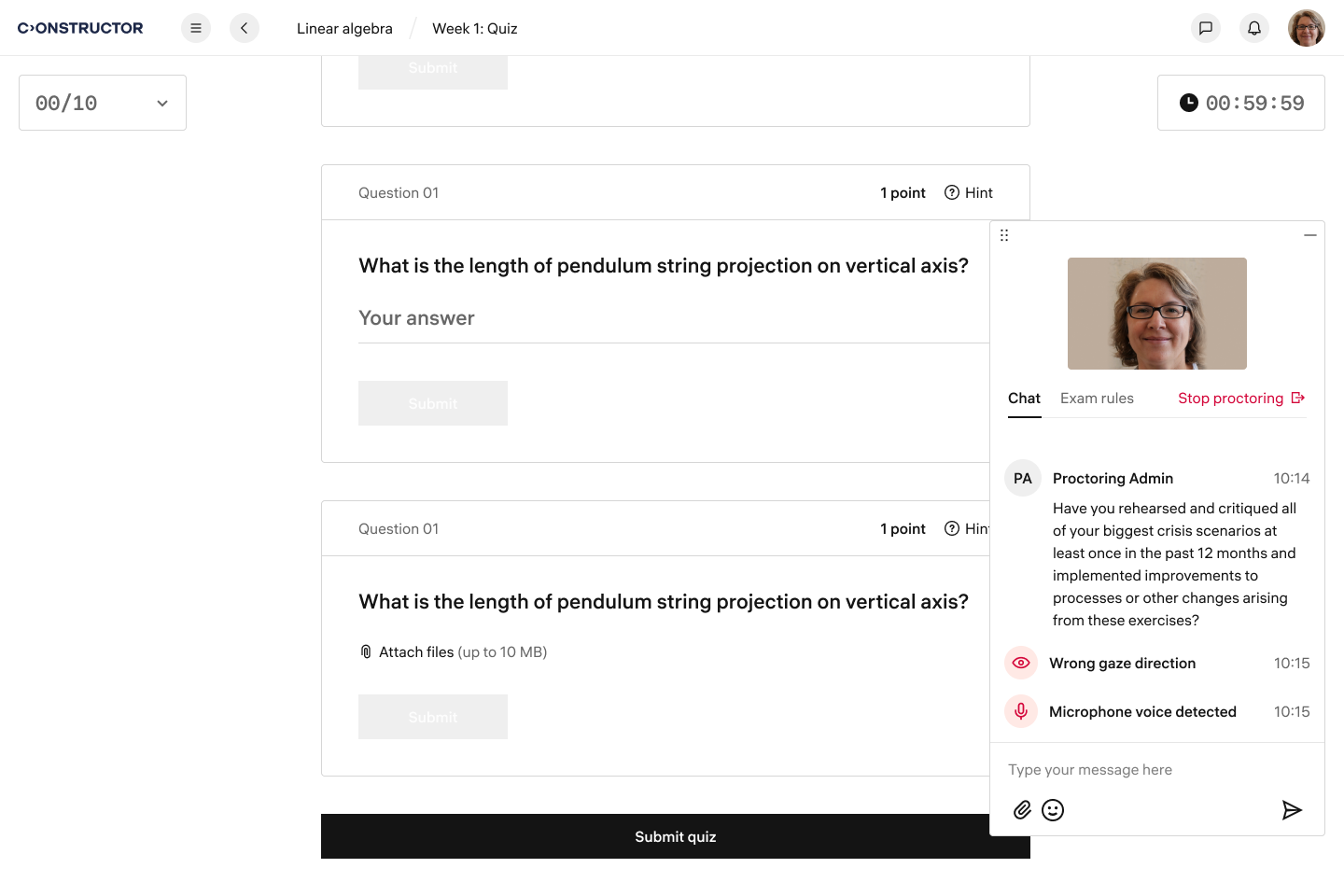 Default settings for user groups in the Moodle plugin
We've added the ability to set up user groups with default proctoring settings to our Moodle plugin. Exam authors can now configure proctoring for a group once, and then add users to that group. For users not belonging to these groups, proctoring will be disabled in the exams.
Additional improvements
Side-view camera mode is now supported by the candidate application
A notification sound has been added for new messages received in the Live Proctoring interface