Overview
Side-view camera mode
Rules explained before the exam
What's new?
Side-view camera mode
Assessment authors and instructors can now choose whether candidates place their webcam in front of them or to the side of their desk. 
This mode enables better capture of the side view – the proctor can see not only the candidate's face, but also the screen, keyboard, monitor and hands, enhancing proctoring capabilities during assessments.
Bild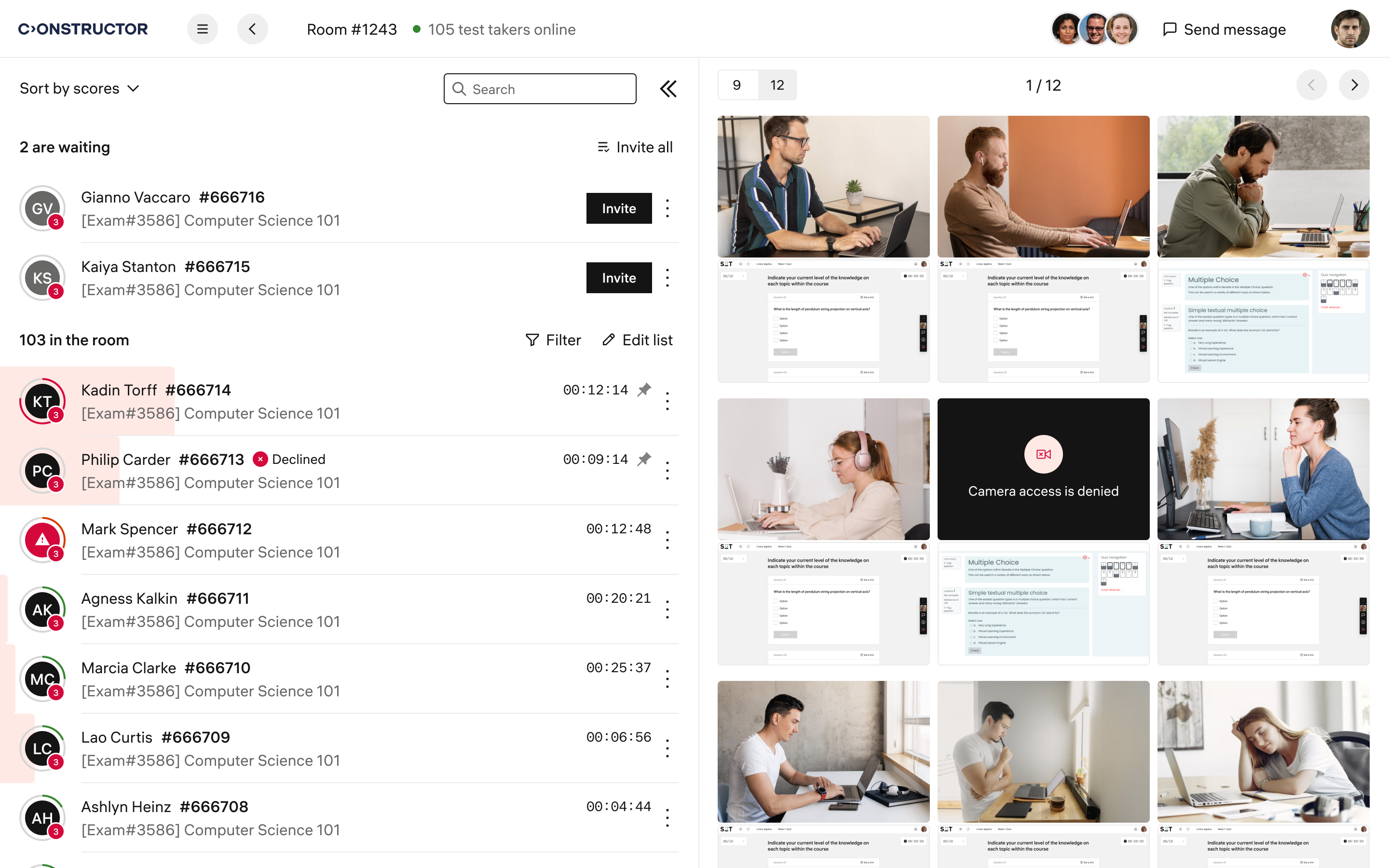 Rules explained before the exam
A new page has been introduced in the candidate interface, providing a comprehensive overview of exam rules. This page is displayed after the identity verification in the desktop version of Proctor, and informs candidates of permitted and prohibited actions during the exam.
Bild