Overview
Dashboard enhancements
Enhanced live proctoring interface
Open edX plug-in enhancements
What's new
Dashboard enhancements
Administrators can now access a list of all proctoring rooms where assessments are taking place. An administrator can see how many proctors are in each room. They can also open each room and see a list of candidates, with the ability to chat with each personally.
Enhanced live proctoring interface 
Administrators or proctors can chat with candidates and view images from their auxiliary cameras in real time
AI now calculates cheating scores in real time
Videos are displayed in the same order as the candidates in the list
Proctors can see other proctors who are monitoring the same assessment
Bild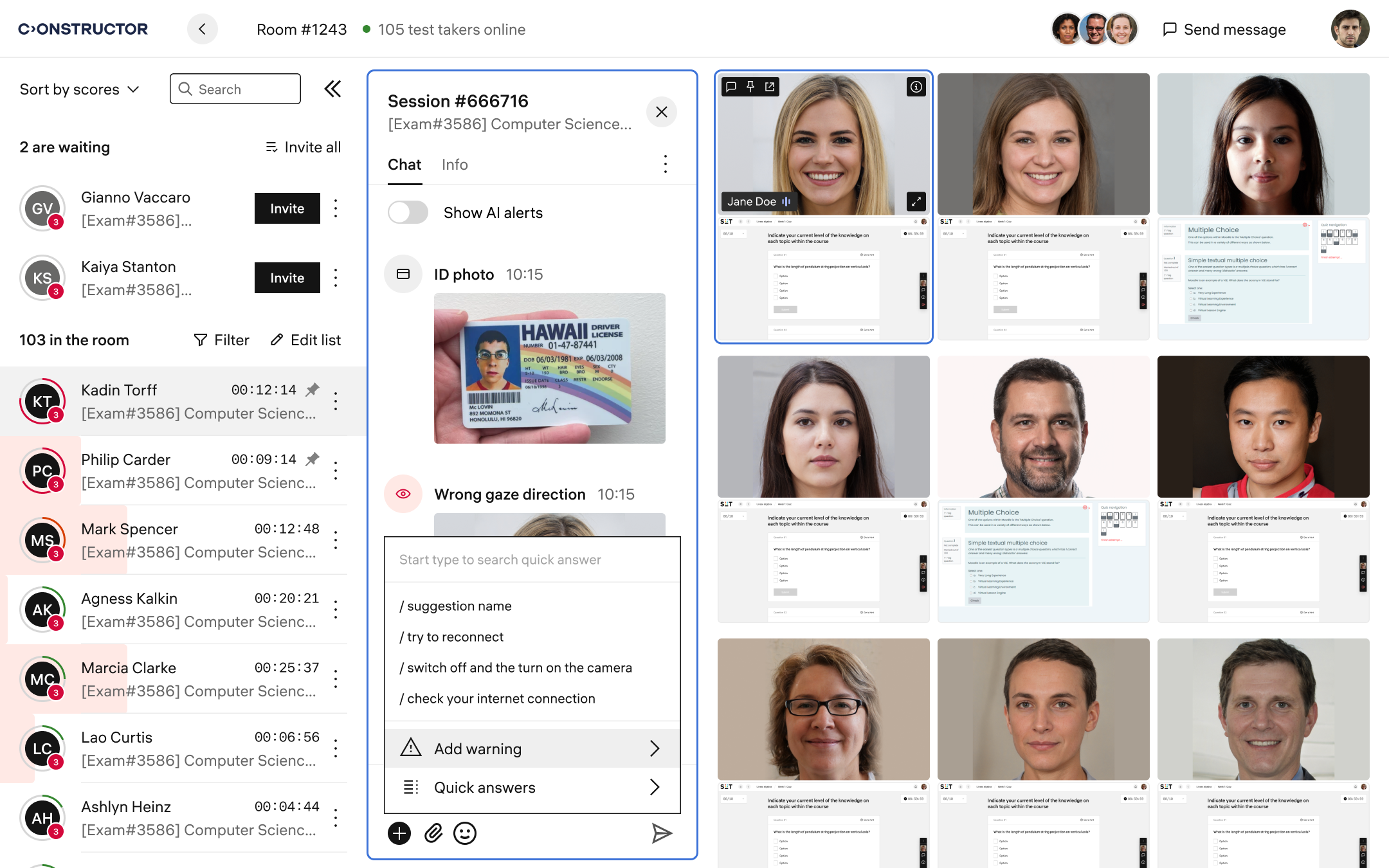 Open edX plug-in enhancements
Assessment settings are now more customizable: AI scoring and alert visibility can be configured in Open edX for all proctored assessments.
Reports on proctored assessments are now displayed in Open edX where teachers and administrators can check the proctoring status, the AI scoring, the list of violations and find links to session recordings in the archive.
Users can use the "Search" and "Filters" functions to find a proctored session in Open edX reports quickly.